Renewal by Andersen® of Wyoming is the leading choice for replacement patio doors and windows in our local area. We are known for our first-class products and excellent customer service. Our patio doors are durable, beautiful, energy-efficient and long-lasting. In today's article, we'll explain why large sliding glass doors are the trend to consider this season.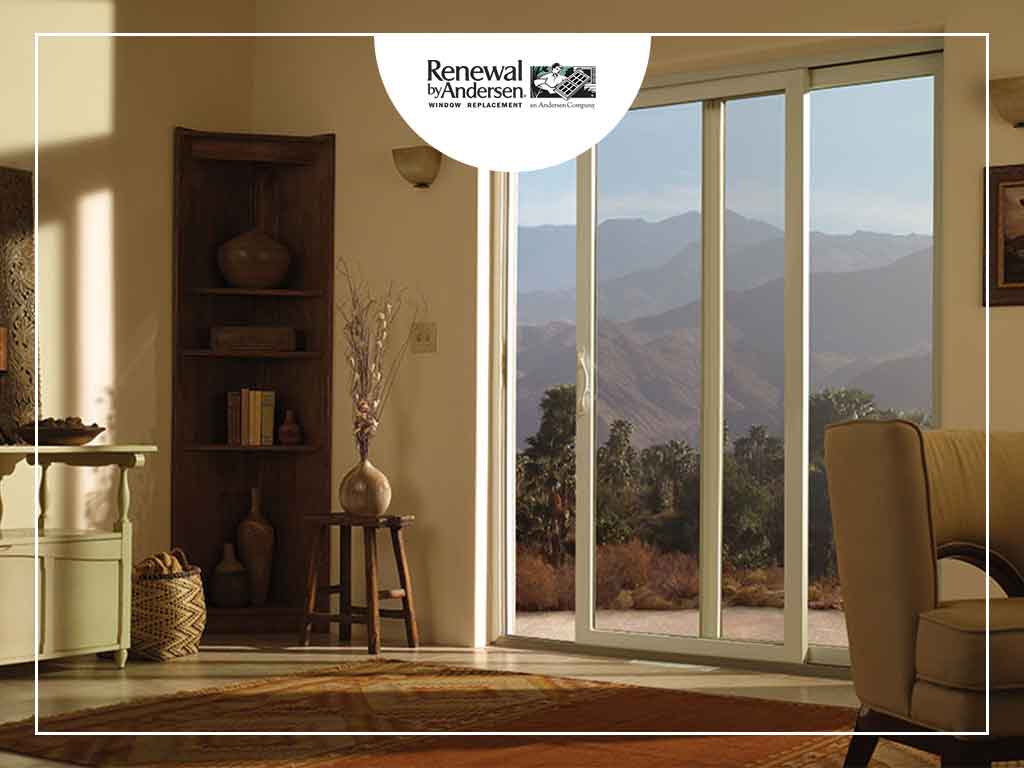 Reduced Energy Costs
Large sliding glass doors can help reduce your home's energy costs. A large enough sliding door can bring in enough natural light to illuminate a room. This can decrease the amount of time that artificial lights need to be on inside your home, lowering your electricity bills. All of our replacement patio doors come with energy-efficient glass, so you don't have to worry about increased heat inside your home by allowing sunlight to shine through your patio door.
Creating a Connection to Nature
You can use sliding patio doors to create a connection to nature. The expansive openings of sliding patio doors create a seamless transition from the interior to the outdoors. They can also help open a room up and make it feel bigger, brighter and more welcoming. Large sliding patio doors easily create the impression of spaciousness in a room.
Convenience and Ease of Maintenance
A sliding patio door is easy to use and maintain. In fact, our replacement patio doors glide on the track using two adjustable, self-lubricating tandem rollers using steel wheels with ball bearings. Our products open smoothly and effortlessly. The track is also easy to clean, so our sliding patio doors require very little maintenance.
Our patio doors can greatly improve your home's appearance, energy efficiency and security. Renewal by Andersen makes our doors from high-quality materials that can last a long time. All of our replacement patio doors also come with our High Performance™ Low-E4® glass. This glass is much more energy-efficient than typical dual-pane glass. We serve many areas in Wyoming, including Douglas, Cheyenne and Laramie. Call us at (307) 472-2199 to learn more about our services and products, or to schedule a free in-home consultation.