Specialty Windows Complement Your Home in Douglas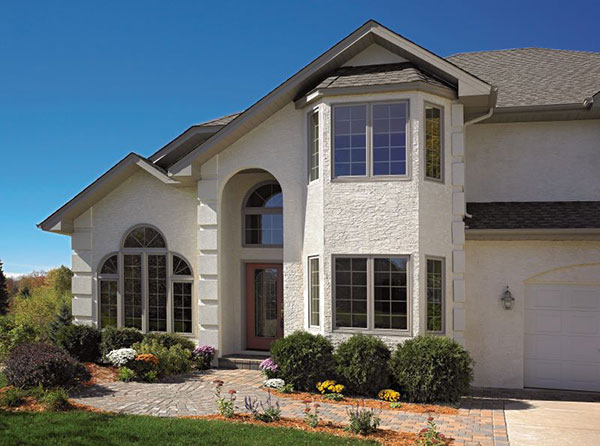 Renewal by Andersen® of Wyoming boasts a comprehensive line of specialty windows that accommodates your home's odd shapes, angles and room sizes for a perfect fit. As your #1 window company in Wyoming, we are proud to offer you a wide range of specialty windows designed to meet every unique need in your house. With more than a dozen window shapes, styles and grill options, you can come up with your own pattern and design with assistance from our team.
With so many window spaces featuring odd or unique specifications, it's good to know there are lots of shapes out there for your convenience. Check out some of our specialty replacement windows for our valued local homeowners:
Octagon
Triangle
Peak pentagon
Right Triangle
Quarter Circle
Hexagon
Trapezoid
Chord (gently curved)
Circle top (half circles)
Circle (full circles)
Springline (square with curved top)
When choosing Renewal by Andersen custom windows, you have many options in regards to colors and finishes that are designed to match your existing décor. Whether you want dueling colors for the interior and exterior spaces or matching, we've got what you need, from stainable wood to white and canvas interior. None of our colors will ever blister, peel, flake, crack, rust, pit or corrode, for a no-maintenance investment!
Lean on us to give you high-quality replacement windows thanks to the expertise of Renewal by Andersen of Wyoming.
Comprehensive Warranties
We are happy to stand head and shoulders above the rest when it comes to the highest quality windows on the market, along with one of the strongest window and door replacement limited warranties you will ever find.*
A FREE Estimate Can Be Yours Today!
Making a wise investment starts with budgeting well. Choose Renewal by Andersen of Wyoming for all your specialty windows, as we work with any budget. Call us today for a free estimate at (307) 472-2199 or come by our headquarters at 6647 Wildcat Rd Evansville, WY 82636. We are available Mon – Fri – 8:30am – 5pm, Saturday by appointment only, closed Sunday.
*See the Renewal by Andersen® 20/2/10 limited warranty for details.
"Renewal by Andersen" and all other marks where denoted are trademarks of Andersen Corporation. ©2015 Andersen Corporation. All rights reserved.