When it comes to exterior doors, no single design is perfect for all homes. Customization is key to ensure your patio door can suit your unique requirements for aesthetics, security, and energy efficiency.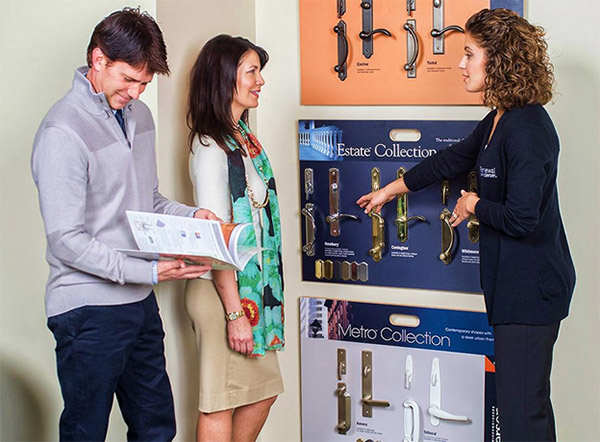 As the trusted name in exterior doors in Douglas, WY, Renewal by Andersen® of Wyoming wants to explain some of your customization options to tailor your patio door to your particular needs. They may be optional, but these add-ons can add more functionality, and value, to your windows:
Grilles
Grilles can do more than just spruce up your windows; they can also help control daylight and privacy. Depending on your chosen pattern, they can break the sunshine that would stream into your home, as well as the view from the outside. But unlike treatments, grilles wouldn't completely block your sight from the inside and the entry of sunlight.
With an array of options at your disposal, you can choose the traditional grille pattern that best matches your home's architectural style. Some grilles are also removable for easy cleaning.
Handles
Like with an entry door in Gillette, WY, you can't get just any type of handle for your patio door. You may consider it a minor element in the grand scheme, but the right style and finish would embellish your otherwise uninteresting door.
At Renewal by Andersen of Wyoming, we offer an extensive range of handle styles and finishes to suit your home's aesthetic requirements. Regardless of your interior and exterior design, rest assured that you can get the perfect door hardware.
Locks
For any patio doors in Laramie, WY, the lock is the accessory you can't leave behind. Every locking device functions differently. You must understand how each one's mechanism actually works before you make your final decision.
Our company offers you the standard exterior keyed lock, which can be locked and unlocked from the outside. For an extra security measure, we also provide an auxiliary foot lock that can be set and stays secure even when the door is partially opened.
Reinforce your patio door with the essential components to improve its functionality. Call us now at (307) 472-2199 and tell us your design ideas.