Ever watched a TV show or a movie and seen a 'hidden door'? Have you ever thought to utilize this idea in your own home? There are many practical and functional ways you can create a hidden door in your very own house. What could be more interesting than a secret door?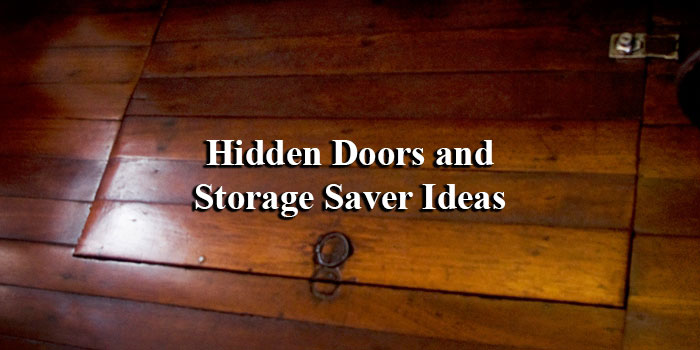 Secret Hidden Door Ideas
When you are trying to figure out why you want to utilize a hidden door, it would probably be beneficial to discuss with a professional what the actual possibilities could be. Do you have a space in the home where there may be a good reason to hide, say a powder room, with a hidden door? One example may be that you have a ton of extra space beneath your staircase. If this was true, you could easily tuck a power room in there.
You will want to find out the dimensions of the space you are going to utilize. Next determine whether or not the hidden door should swing inwards or outwards without being disturbed by a wall or furniture. Calculate the size of the frame. You may want to call a professional to make sure your hidden door comes to life properly. This could be one of the most enjoyable projects you are involved with when it comes to your own house.
What to do with your Hidden Door?
Once you have successfully installed your hidden door, you will feel fantastic. This will be a creation you have designed all on your own. Not many people are able to brag about the hidden door they designed in their home. Not only can you be creative with hidden doors but you can get real creative by adding built in bookshelves, drawers, or any other type of storage.
Think about all the space your furniture may be taking up; your dressers, night stands, cabinets, etc. Wouldn't it be great if all this storage came pre-loaded into the wall? Well there is a solution for that. Get together with someone who is talented in remodeling. Come up with the reason why you want to save space, what you want to store, and how you would like it to look. Once finished begin making your ideas a reality.
What better way to utilize hidden doors and create storage savers than by designing these ideas yourself. Your style and personality will come alive. Once you have a grasp on the concept the possibilities are endless. You will be ahead of the curve!