If you're already decided on getting new windows, the next step should be looking for a window replacement contractor that you can trust. Sure, you can already start searching for the best replacement windows currently available on the market, but it might not be that easy. By working with an experienced and reliable window contractor, you can get professional recommendations on which types of products best suit your home and other preferences.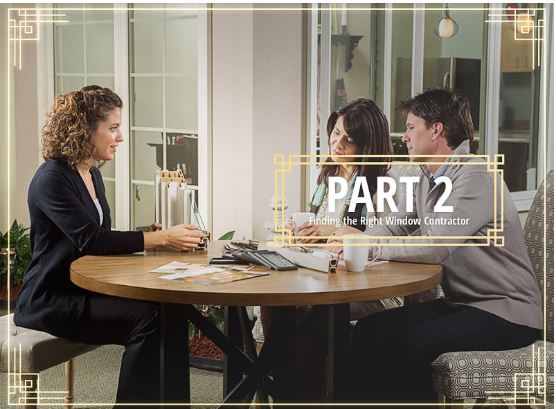 To find a window replacement company worthy of your trust and business, look for the following qualifications:
Local business permits and contractor licenses –

It's important to make sure that you are working with a legitimate business. The

window company

should have up-to-date business permits, giving them authority to operate in your area. A contractor license, on the other hand, means that they are allowed to offer contracting services in your city or state. This also shows that they met standard qualifications required by the local licensing office.

Manufacturer certifications –

Replacement window manufacturers, such as Renewal by Andersen®, only entrust their products and brands with contractors that pass their certification standards and requirements. When a contractor is manufacturer-certified, they are fully authorized to offer and install the products carried by the brand, as well as provide and honor manufacturer warranties.

Full insurance coverage –

Reputable contractors follow a tried-and-tested window replacement process, carefully planning your project to ensure everything is in its place. However, should anything untoward happen like property damage or injury, it would be nice to know that you are protected, thanks to full insurance coverage.

Comprehensive warranties –

Aside from product warranties provided by manufacturers, a top

window contractor

offers their own workmanship guarantees, giving you another layer of protection for your investment. The more generous their terms are, the more you can expect them to stand behind the products they carry and the work they do.
Installation quality can make or break your window replacement project, so don't hesitate to  put in the effort to find the right contractor you. Think of it as protecting your investment. In the end, you'll realize all the effort was well worth it when you see your new windows performing as they should.
After finding a reliable window contractor, it's time to choose your replacement windows. Read up on how to do just that in Part 3 of this blog series.