The components of a window contribute to its overall energy efficiency. ENERGY STAR®-certified windows are comprised of certain glazing and framing materials. Specific components can determine the long-term energy performance of the unit.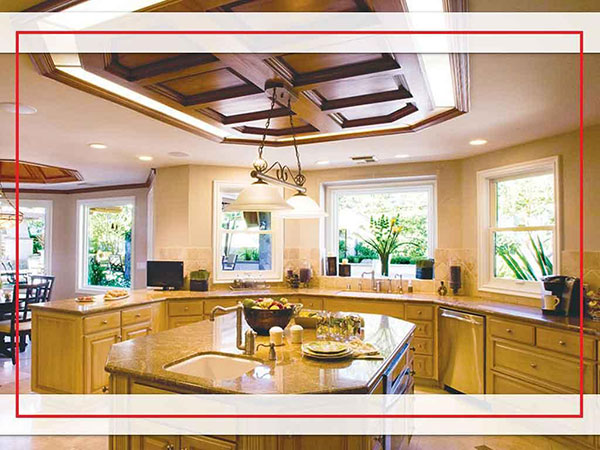 However, you shouldn't ignore the way the window works, which can affect air leakage resistance. With that in mind, Renewal by Andersen® of Wyoming explores the overall energy efficiency of our most popular windows:
Picture and Specialty
Completely fixed windows are the most airtight. Properly sealed picture and specialty windows don't allow drafts to come in and conditioned air to go out. Since they don't open at all, though, it's best to combine them with operating units to have natural ventilation when desired.
Casement
The casement window is the next-most energy-efficient after fixed units. Its singular sash presses firmly against the frame when closed, keeping air infiltration to a minimum. Renewal by Andersen casement windows lock at multiple points, making them even more weathertight.
Bay and Bow
Even when they have no fixed panels, bay and bow windows can deliver excellent energy efficiency when they include casement windows in their design. A bay window offers slightly better energy efficiency since the bow is usually larger and has more openings.
Double Hung and Sliding
Modern double hung windows have benefited from advanced design improvements, especially in terms of air leakage. Their staggered sashes reduce the flow of air inside and out when closed. The same can be said about sliding windows because they, too, have interlocking panels.
At Renewal by Andersen of Wyoming, our windows exhibit exceptional air leakage resistance because they're custom-built to fit the framing openings. With our Certified Master Installers, you can rest assured that the installation will be done right to guarantee maximum energy efficiency.
To talk about your needs and get your project started, call us at (307) 472-2199 to schedule your FREE, in-home consultation at your convenience. We serve homeowners in Gillette, Cheyenne, Douglas and many other parts of Wyoming.