During the window replacement process, the installation pros at Renewal by Andersen® make an assessment of the current window units. They come to your home to take detailed notes and measurements. Part of this evaluation is finding out the right method to use.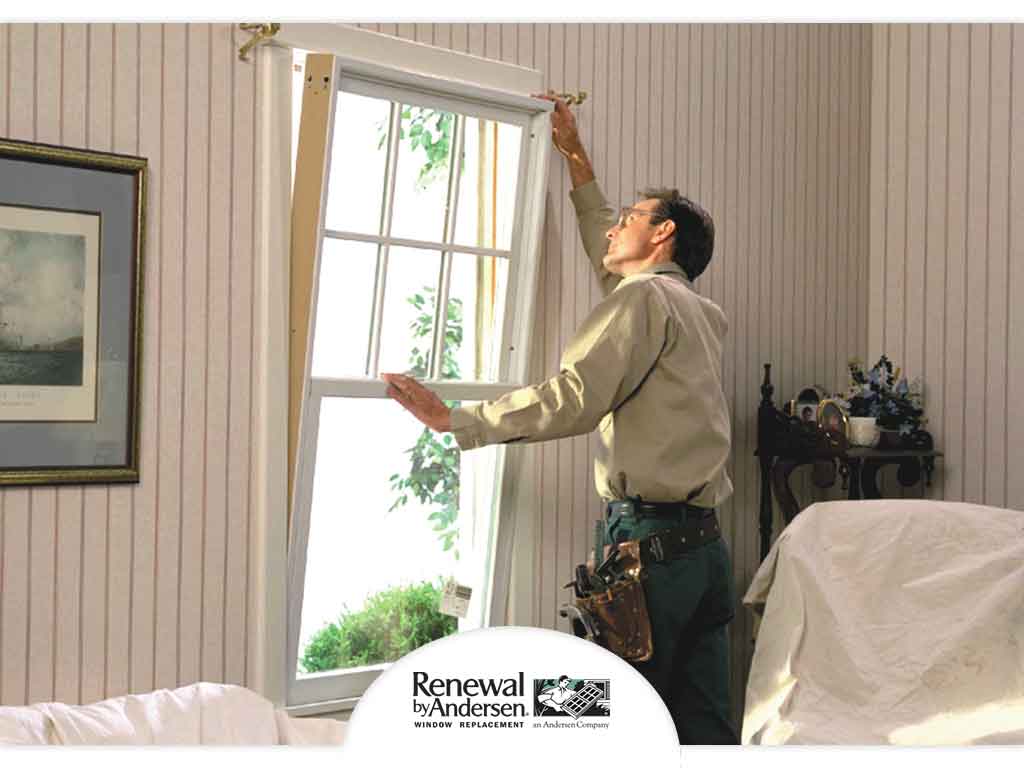 It often boils down to either one of two methods: full frame or insert.
Full-Frame Replacement
In this method, we remove the components of the old window units, including the window stops, lower and upper sash, trim, casings, sill and frame. All that is left is the rough opening. From there, the installer can make changes to its size and shape depending on your requirements. For example, a larger opening may be needed in accordance with the fire egress codes.
The full-frame replacement method makes sense if the existing windows' surrounding trim and frames are deteriorated beyond repair. It is also recommended if part of the objective of pursuing replacement is to improve your home's energy efficiency.
Insert Window Replacement
Meanwhile, this method involves setting a new window into an existing window frame. Only the window stops and the upper and lower sashes are removed. The insert or "pocket" window unit is inserted into the frame, where it is anchored, insulated and sealed.
The insert window replacement method makes sense as long as the sills and frames are still in good condition. The existing construction must allow for the use of the insert in a structurally sound way since this does not involve the removal of casing and trim. Otherwise, everything must be removed even if the components are still square and solid.
At Renewal by Andersen of Wyoming, we go to great lengths to use the right installation method and maximize the performance of your windows. To learn more about our sliding patio doors, French doors and our various window styles, call (307) 472-2199. You may also fill out our contact form for a free in-home consultation. We serve Douglas, Cheyenne and Laramie, WY, residents.