Windows are primarily designed to provide natural indoor lighting. The right window style, size and location can supplement, or even replace, natural lighting during the day. This is known as daylighting.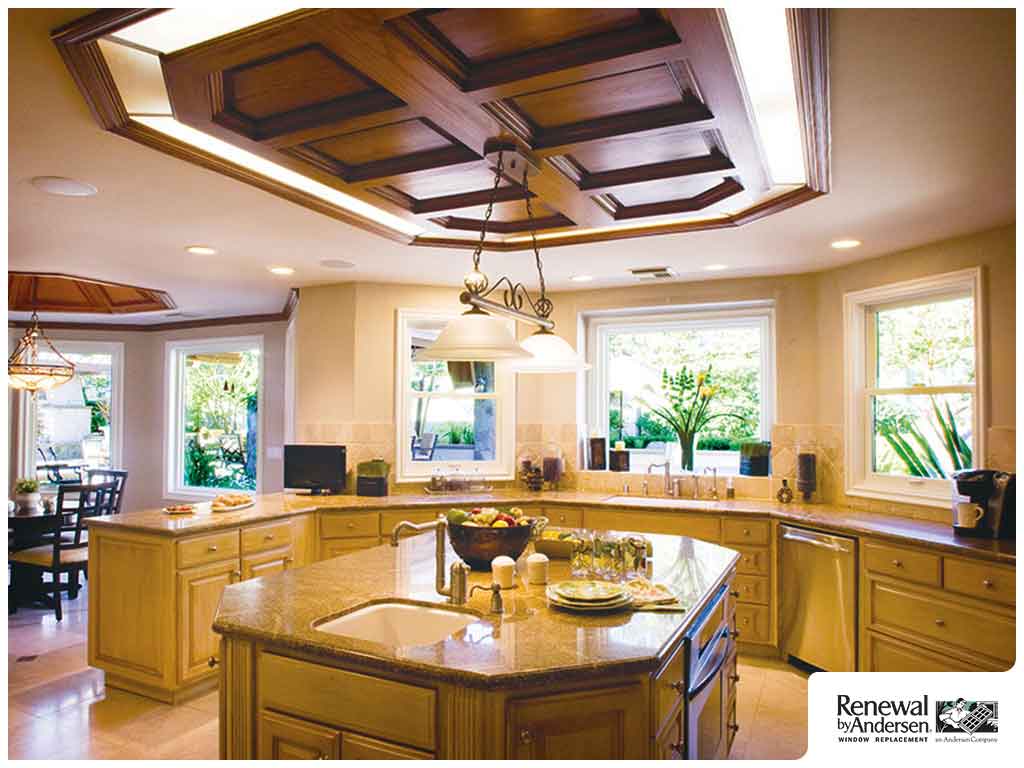 What Is Daylighting?
Daylighting is the practice of using natural light to illuminate indoor spaces. One of the key factors of daylighting is choosing window styles that allow for large glass areas and positioning them on walls that receive the most sunlight for the longest time during the day. It requires finding a good balance between getting the most hours of natural light and maintaining comfortable lighting levels.
Benefits of Daylighting
Daylighting offers the immediate benefit of making indoor spaces look more spacious and, therefore, more inviting. Natural lighting from the windows can be complemented by a light color palette and reflective surfaces to ensure even coverage. A mostly glass window style like a casement window can be installed to replace other window styles that allow for less light. Daylighting can also help reduce usage of electrical lighting during the day, resulting in energy savings.
Several studies have pointed to the health benefits of daylighting. In an article published in 1984, Science magazine performed a study where two groups of postoperative patients were placed in different rooms. One had windows facing a brick wall while the other had windows that had a clear view and natural light. The latter group was noted to recover 8.5% faster compared to the other group. Exposure to natural light also helps maintain regular sleep patterns through exposure to regular daytime-nighttime cycles.
How to Optimize Your Home for Daylighting
There are certain factors that need to be considered when optimizing your home for daylighting. Many would assume that you need to resize the windows to get the most natural light, but the truth is, you need windows that have higher a glass-to-frame ratio. The stronger the frames, the slimmer they can be made. Placement is also important: the south-facing walls tend to get the most amount of light so the daylighting windows need to be positioned on these walls.
Whether you need a casement or sliding window for your window replacement project, Renewal by Andersen® of Wyoming is here to help. Give us a call at (307) 472-2199, or fill out our contact form. We serve customers in Douglas, Gillette and Cheyenne, WY.