More homeowners are choosing to live their later years in their homes instead of living in assisted living facilities. Aging-in-place upgrades like walk-in toilets and handlebars are becoming more popular. Here are the window features that you should be looking for if you're planning on aging in place.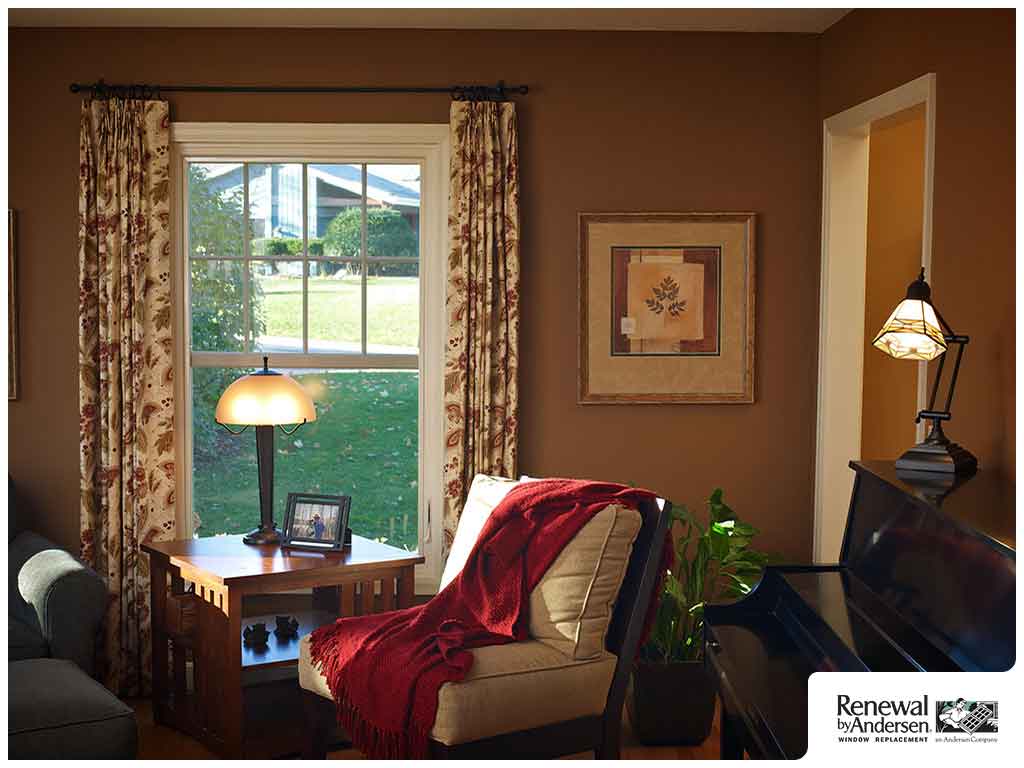 Easy to Operate Windows
Windows should be easy to open from the inside and with minimal effort. Sliding windows with simple latches allow for easy operation as the weight of the sashes rest on the bottom of the frame. Comparatively, single or double hung windows require a bit more arm strength, even with counterbalances built into the frame.
There's a rule of thumb that applies to faucets and door handles: if you can operate it with a closed fist, a person with arthritic hands should be able to use it without difficulty. Casement windows are equipped with handcranks, and there are versions that are optimized for smooth operation. When choosing window hardware, visit a showroom to test handcranks before you make your choice.
Windows That Help With Privacy
Window privacy can be controlled with window treatments, but they can be difficult to replace, keep clean and even operate as you age. Obscured glass options are a good alternative to balancing privacy with natural light.
Low-Maintenance Windows
You will want to turn away from window frames that require frequent scraping and repainting. Tending to them may be more difficult as you age. In this regard, vinyl frames seem to be the logical choice; however, you may have limited color options that you might not be able to change down the road. They're also not as durable.
Renewal by Andersen® replacement window frames are made with our exclusive Fibrex® material. As a composite made of wood fibers and polymer, you can enjoy the natural insulation and strength of wood as well as the low-maintenance benefits of vinyl frames. Additionally, our High Performance™ Low-E4® glass packages feature coatings on the exterior side that remove up to 99% of water spots when activated by sunlight.
Whether you need a custom sliding or bay window, Renewal by Andersen of Wyoming has got you covered. Give us a call at (307) 472-2199, or fill out our contact form. We serve customers in Casper, Cheyenne and Laramie, WY.