When sliding patio doors start sticking, they become not just difficult to operate, but can pose safety risks as well because they might not close all the way. When your sliding door starts sticking then, it's important to address the issue as soon as possible. Here are some ways you can fix a sticking sliding patio door.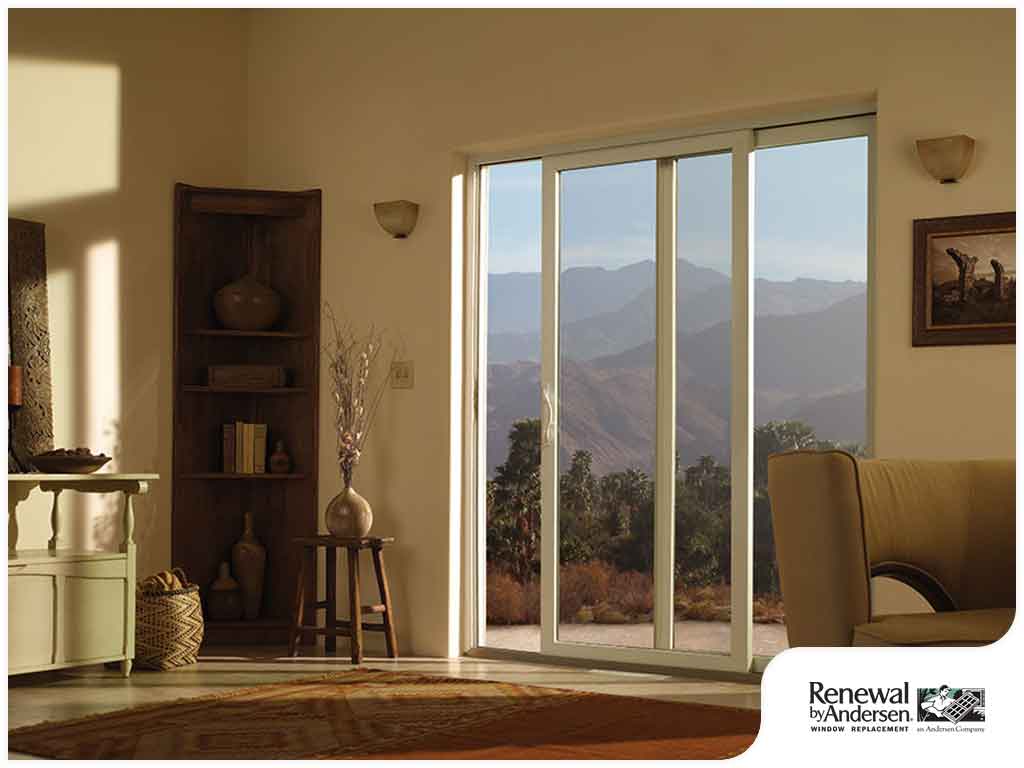 Adjust Rollers
Look for one or two small homes at both the tops and bottoms of your sliding patio door. With a screwdriver, you can loosen and tighten rollers to adjust door height depending on what you prefer. This task is easier done by two people, with one person supporting the weight of the door as the other makes the adjustments.
Clean Tracks
Debris can build up on sliding patio door tracks over time, getting in the way of smooth operation. A quick vacuum can easily get rid of dirt, food crumbs, pet hair and other debris, but you can use a stiff scrub brush as well to remove deep-seated buildup in the corners of doors.
Lubricate
After cleaning your sliding patio door's track, you should also lubricate the rollers with a silicone-based lubricant. It's best to use a silicone-based product because it won't attract dirt unlike those that are oil-based, helping you avoid buildup. You can apply lubricant bit by bit and then slide the door back and forth after each time to distribute the product well.
Is your sliding patio door beyond fixing? Renewal by Andersen® of Wyoming offers an extensive lineup of patio doors, ensuring you find the best choice for your home. To learn more about what we can do for you, simply give us a call at (307) 472-2199, or fill out our contact form. Schedule a FREE consultation with us today! We serve Douglas, Cheyenne, Laramie and the surrounding communities.