If your home is tight on space, why not add the classic charm of casement windows?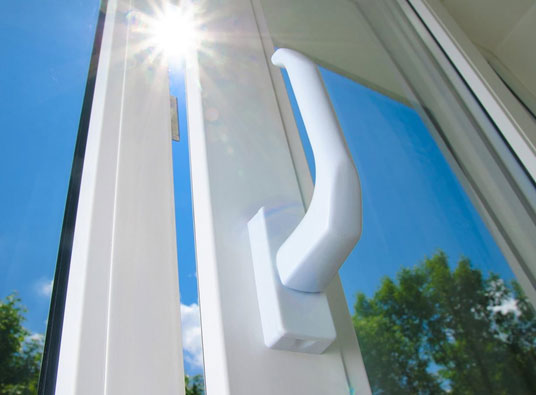 This window style is perfect for compact spaces. These often adorn bathrooms, finished basements and kitchen sinks, providing natural illumination while offering a beautiful, low maintenance accent. That is why casement windows remain a popular option for Wyoming homes.
You can enjoy the same lovely, cost-effective conveniences this window style can provide. Here at Renewal by Andersen® of Wyoming, the top choice for replacement windows and doors douglas wy, or any of Wyoming, we understand how windows cheer up even the smallest of spaces. For this reason, we recommend the versatility and appeal of casement windows for your small-scale rooms.
Benefits of Casement Windows
This window style offers many benefits, which include:
Excellent Ventilation—These windows have hinges on the side, allowing you to open either inward or out. As these open all the way, it's easier to catch a breeze, providing great natural ventilation to your home on hot days.
Energy Efficiency – Closing a casement window involves pressing the sash against the frame. This creates an airtight seal, which prevent air leakage. During colder months, your casement window can save you money on heating, since its airtight seal helps keep the warmth inside your home.
Easy Operation – Casement windows are easily operable, since these only use single-lever latches or tandem latches.
Extensive View – This window type has fewer muntins—the strips of wood or metal that divide glass panes. This allows you a more expansive view of the outdoors.
Why Choose Renewal by Andersen Casement Windows
Renewal by Andersen® of Wyoming offers a selection of casement windows that is custom fit for your home. We have experienced design consultants that can help you choose from our extensive interior and exterior color options. With this amount of customization, we will make sure your casement windows match your home's style.
We are your leading choice when looking for a replacement window in Laramie or an entry door gillette wy. With us, you can expect only the highest quality materials. Our casement windows are extremely durable, thanks to our Fibrex® frames, which don't crack, fade, or chip. You'll also have your choice of glass packages, including High Performance™ Low-E4® SmartSun™ glass, which provides maximum energy efficiency. This means less heat gain in summer and less heat loss in winter
For lovely, energy saving windows in Douglas, WY and the surrounding areas, turn to Renewal by Andersen® of Wyoming. Call us today for a free estimate at (307) 472-2199.