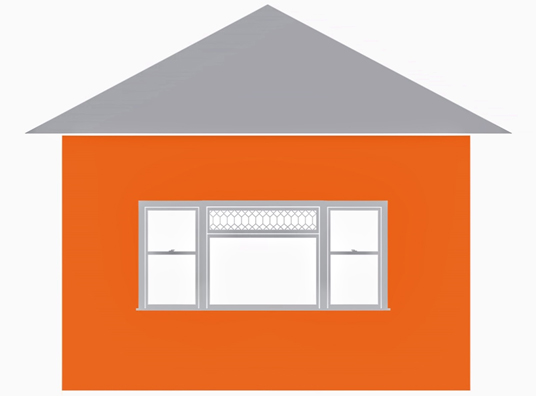 Do you want to frame your beautiful outdoor views in the most elegant way possible? Combining Renewal by Andersen® window styles is the perfect solution to showcase your outdoor scenery. Our attractive styles, paired with our durable and energy-efficient materials, make for a perfect addition to any home.
Since picture windows are ideal when it comes to flooding your home with natural light and panoramic views, they are often combined with other styles. Your options range from casement, sliding, and even double hung windows in Gillette, WY. Let Renewal by Andersen® of Wyoming expound on the features and benefits of our combination windows.
Combine Different Window Styles
When is a window more than a window? The answer is: when it's a window combination. You can join numerous styles, combine different sizes and shapes, and add grilles. When replacing, you can take out one window and put in two. You can also think outside the box and create an even larger combination using three window styles.
Window replacement can also turn into patio door installation. With a large and stylish patio door installed, you can enlarge your view, bathe in the natural light, and add functionality to your home. With Renewal by Andersen of Wyoming, patio doors and windows in Cheyenne, WY, aren't just patio doors and windows. They are opportunities.
Our Top-Quality Materials
Renewal by Andersen of Wyoming is your trusted source for quality windows and doors across Wyoming. For our window frames, we use our exclusive Fibrex® material, which exhibits the strength of real wood and the low-maintenance properties of vinyl. This material won't crack, pit, corrode, or rot, ensuring reliable performance for many years.
You can also combine a picture and a casement window in Douglas, WY, without worrying about excessive energy loss. Our windows and doors all come with High-Performance™ Low-E4® glass that helps prevent energy from leaking out. Since you don't have to overuse your utility systems just to keep your home comfortable, you'll enjoy energy savings over time.
For the most creative window combination ideas, turn to Renewal by Andersen of Wyoming today. We can help make your home more beautiful, durable, and energy-efficient through our windows and doors. Call us at (307) 472-2199 or complete our contact form to get your FREE consultation.