The frames of your windows are just as important as their glazing when it comes to performance as both components help keep drafts and moisture out. With the number of material options on the market, however, it can be difficult to choose the right one for your home. For this reason, some homeowners don't give much thought to their window frames.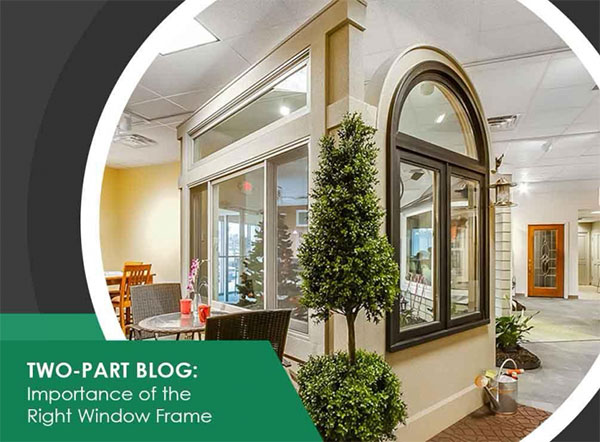 As an experienced window company, Renewal by Andersen® of Wyoming advises thoroughly researching your options before deciding on a material. Here's why:
Energy Efficiency
Homes have different needs depending on their location's climate and their existing energy efficiency, which is why a framing material that delivers excellent efficiency for one home might not have the same benefits for another. When choosing a material, be sure to consider the different weather conditions in your area to help you make the most of your investment.
Curb Appeal
Your windows play a significant role in your home's curb appeal, and most of it comes from the frame. Certain materials look better on specific home styles. For instance, the classic beauty of wood windows complements the charm of traditional homes. Before selecting your replacement windows, take the time to check your home's exterior, and take inspiration from the different elements you see. By doing so, you can choose a window frame that can enhance your home's curb appeal.
Maintenance 
Some materials require more maintenance than others to keep their beauty and performance in excellent condition. This means setting time and money aside for regular upkeep and occasional inspections; otherwise, you might need a replacement sooner than you think.
As the leading local window contractor, Renewal by Andersen of Wyoming can help you choose the best framing material for your windows. Call us today at (307) 472-2199 to schedule a free, in-home consultation today. We serve several areas in Wyoming, including Casper, Cheyenne and the surrounding communities.
Don't forget to check the second installment of this two-part series to learn more about the features and benefits of different framing materials.