Nowadays, oddly shaped fixtures lend more interest to your home design. As a premier window company in Casper, Wyoming, Renewal by Andersen® of Wyoming offers windows in a variety of geometric shapes to add more functionality and style to your home. As you can also customize your own design, here are some tips to make the most of our specialty windows: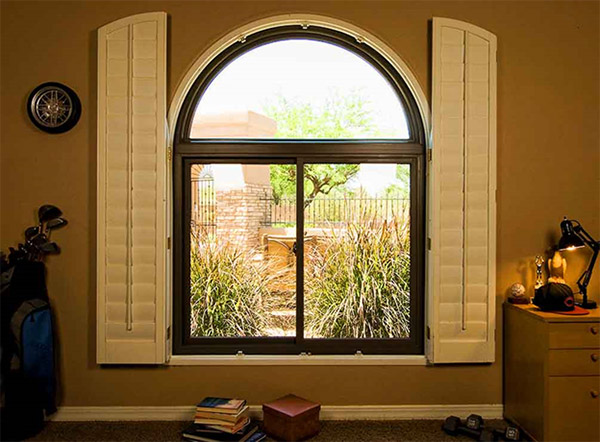 Combine with Regular Windows
Two window styles are better than one. To complement your pairs, or even an entire group, of double-hungs and casements, install an arched window above them. The semi-circular curves of this fixture will bring more geometry to your typical square and rectangular windows.
Even if you just choose to add transoms, the extra top window makes daylighting more flexible. We can install your replacement windows in Cheyenne, WY, for added privacy and still usher in plenty of sunshine to illuminate your spaces with ambient light. After all, our windows come with High-Performance™ Low-E4® glass, which assures you of many energy-efficient features.
Make Them Face South
Experts recommend more south-facing windows for it's the side of the house that generally gets more sunlight. Beyond aesthetics, this architectural concept will help improve your home's energy efficiency in both the winter and the summer.
During the winter, south-facing windows allow the warm sunlight in and ample ambient light during the day. Come summer, you wouldn't get as much as even if the sun is high because your roof's eaves would block most of it.
When planning to install more windows, your trusted window contractor in Casper, WY, may recommend this strategy. This tends to work great given our freezing climate.
Think of Ventilation
Our specialty windows are fixed-pane, which means you can't open them. If you plan to install one in a room, make sure you have other ways to let the air circulate from inside out. Especially if you only want it for decorative purposes and there are no other movable windows, you should come up with other ventilation options.
Call Renewal by Andersen of Wyoming now at (307) 439-1041, and schedule your free in-home consultation. We'll make sure to recommend the right windows for your home's needs.