As a homeowner, there will come a time when you will need to replace those old, drafty windows. When that time comes, you will need to evaluate your options carefully and consider all your options.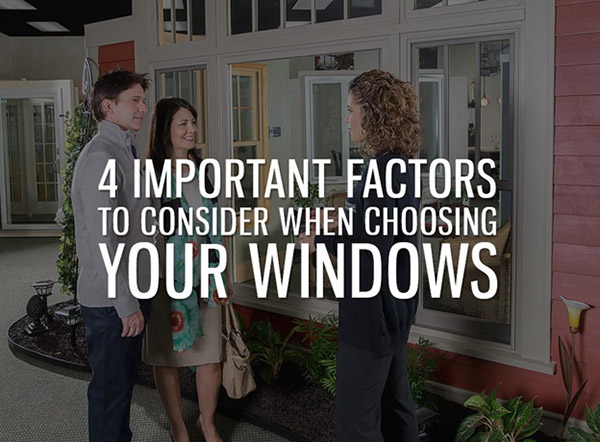 Let Renewal by Andersen® of Wyoming, the leading window company in Casper, Wyoming, discuss some of the options you should consider:
1. Materials
Material quality will play a decisive role in the performance and life span of your new windows. Our replacement windows are comprised of Fibrex® frames and High-Performance™ Low-E4® thermal glass. Fibrex is an advanced composite that combines the strength of wood with the maintenance ease of vinyl. It is resistant to rot, cracks, pits, corrosion and blisters, assuring stellar performance for years to come.
Our glass packages on the other hand, are up to 70% more energy-efficient in summer and 45% more energy-efficient in winter as compared to ordinary dual panel glass. Combined with the Fibrex frames, you will get windows that lower your energy bills and boost indoor comfort.
2. Style
We offer a wide array of styles when it comes to replacement windows in Cheyenne, WY. From classic double-hung and casement windows, to the elegant bay, bow, and picture windows, you can find the best ones for your home in our selection. We also offer specialty windows for those unusual openings. We custom build all of our windows to meet your specifications.
3. Cleaning and Maintenance
Keeping your windows clean shouldn't be a chore. Make sure you choose windows that have assistive features, such as tilt-in sashes and easy-to-operate handles. These features are standard accessories for our double-hung, sliding, casement, and specialty replacement windows.
4. Installation
The first three factors will account for little if the contractor does a poor job of installing the windows. As the top window contractor in Casper, WY, we strive to get it right the first time. In fact, we back our products and installation with topnotch warranties.
Call us at (307) 472-2199 or fill out our contact form today for a free estimate on your window replacement project. We look forward to working with you!