Today, home improvement has become easier and more attainable with the help of experts. As one of your local home improvement specialists, we understand the needs of homeowners. That's why we see to it that our products will only make homes more beautiful and efficient.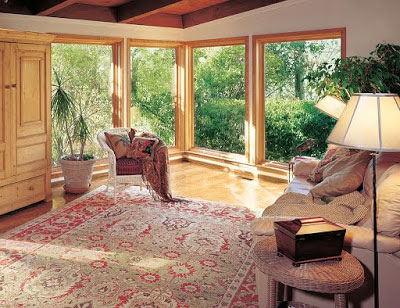 Renewal by Andersen® of Wyoming offers a hassle free process for door or window replacement in Casper, WY. If you're looking to do a couple of upgrades, we have a few tips for you:
List down every home improvement project you wish to do. Look around your home. Check your living area, dining space, and even your bedrooms. How are your windows doing? How about your doors? Write down the most necessary home improvement projects first and save those that are least needed but desired for last. Would you like to increase your home performance and energy efficiency? Prioritize your wish list.
Choose the most needed and feasible home improvement projects. Next is implementing the most urgent and viable home improvement projects. HomeAdvisor.com recommends a door and/or a window replacement when reinventing a home. Why? Simple: new windows or doors improve the general performance of a home. They increase protection, enhance comfort, and enhance beauty. And the best part is that they add to your overall energy savings.
Check with your local experts for advice and help. Keep in mind that the most successful home improvement projects are those that are done by the experts. That's why you shouldn't attempt to do things on your own. Always check with your local professional for advice and recommendations. A bonus of hiring experts is that you will be covered with several warranties. You will feel more confident about your investment – whether it's simply a door or a window replacement.
Let these three tips guide you on your home improvement projects. Remember: every project should be a worthwhile investment. For basic window suggestions, you can't go wrong with our double-hung and casement windows. They will definitely increase the curb appeal of your home. For an excellent viewing experience, you can choose a quality picture or sliding window in Cheyenne, WY. We also install French and sliding patio door replacements.
If you want to learn more about our products and services, don't hesitate to get in touch with us at (307) 472-2199.