Windows offer visual access to the world outside, but that's not all they do for a house. They are part of what makes the entire house beautiful. And if you think curb appeal is where it all ends, you should reconsider. Good windows should address indoor comfort needs, and of course, save you money on heating or cooling bills. They let in air and light, making the house more livable. They make your home safer, as well.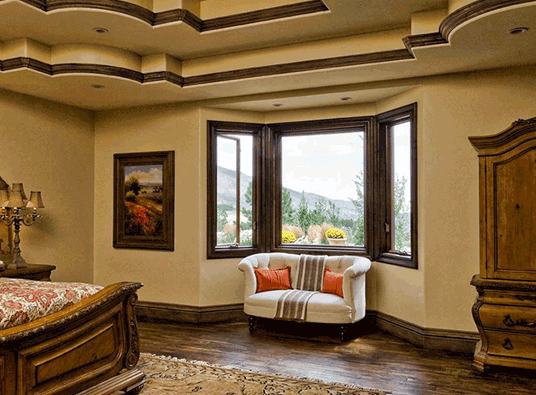 But what happens when your windows begin to fail? A broken lock, broken glass, or difficult operation can make your sliding window in Cheyenne, WY, a problem instead of a source of comfort.
Should You Repair a Failing Window?
You may think of repairing a window, perhaps by yourself, but there is no guarantee that you will do a good job. No matter how many videos you watch or articles you read online about repairing a broken window, the truth is it's not easy to achieve the right results. Instead of taking a risk with DIY work, think about getting a window replacement in Casper, WY.
Replacing a Broken Window
If you get new energy-efficient windows, you may get rebates from the government or the utility company. This could save you hundreds of dollars every year, all because you made the right decision to replace your old windows with much better ones.
Of course, the performance of an energy-efficient bay window in Laramie, WY, will already lead to more savings. Your heating or cooling bills are sure to go down. And because your HVAC system doesn't have to work as hard, you may also save money on repairs for a long time.
When you replace a broken window (due to broken glass or a faulty lock) the risks of accidents may go down as well. Furthermore, some old windows may contain dangerous materials like lead paint. So when you replace them with Renewal by Andersen® windows, you know you're protecting your family from health issues that may be caused by those old and possibly obsolete materials.
These are only some of the benefits you can expect from our windows. In light of Window Safety Week, you'll be patting yourself on the back when you get your new windows that are safer and lovelier. Each year, the Window Safety Task Force of the National Safety Council organizes the National Window Safety Week to promote safety awareness on windows.
Call us now at (307) 472-2199, and together, we can make your home safer, more energy-efficient, and more beautiful.