Patio doors make excellent additions to any home. Not only do they connect your interior and exterior spaces, they also add great value to your home and can even highlight dormant aesthetic elements.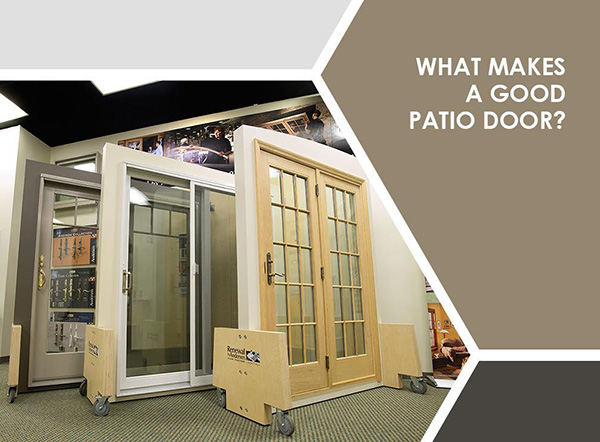 Your new patio door needs to meet certain criteria, though. Renewal by Andersen® of Wyoming discusses what makes a good patio door.
Aesthetics and Style
As far as style is concerned, there are two patio door designs to choose from: the French and the sliding patio doors. Both designs function alike, but to find the perfect patio door for your home, you need to carefully consider how it looks and operates.
French patio doors swing open, either outwards or inwards, so they require ample floor space to actually function. It also has an innate classic design, which means they work best when installed in homes with traditional architecture.
Sliding patio doors, on the other hand, don't swing open. As a result, they don't require extra floor space to operate. Rather, they need ample wall space because they are often slightly larger than the average French patio door.
Frame and Glass
Patio doors let a lot of light in, so it's important that your new door is as heat-resistant as possible. In fact, our windows use Fibrex®, our exclusive composite material that gives our products extra heat resistance. For both our windows and doors, however, we employ our High-Performance™ Low-E4® glass package, which is more energy-efficient in both summer and winter, making the windows more than twice as energy-efficient as ordinary dual-pane glass.
At Renewal by Andersen of Wyoming, our patio doors will increase your home's utility and value. Give us a call at (307) 472-2199 to learn more about patio door systems. We install patio doors and our best-in-class windows throughout Cheyenne, Douglas and Laramie, WY.