The effectiveness and value of getting replacement windows as a home improvement project has already been tested and proven time and again. But when should you spring for new windows exactly? You should be considering window replacement when you spot these signs: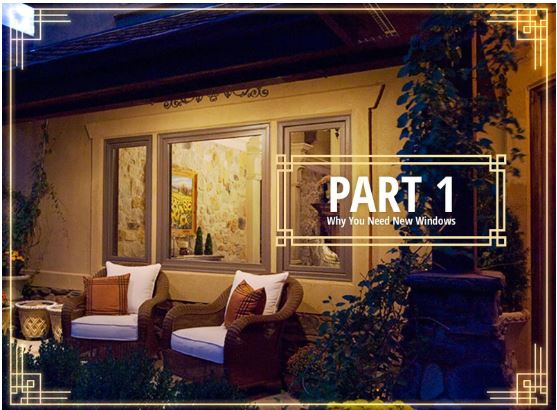 You have extensively damaged windows.

If your existing windows have damaged and warped frames and/or cracked or broken glass, it's time to get new ones because it's unlikely that a repair job will be able to solve the problem. If the frame is already warped, it means that the damage is no longer reversible while broken window glass is usually associated with compromised insulation and safety and security risks.

You have windows letting in drafts.

Wear and tear loosens seals on a window, compromising a unit's ability to keep outdoor heat out. With drafts, it will be harder to maintain ideal temperatures  inside the home, affecting both your comfort and your property's energy efficiency.

You have high energy bills.

Damaged windows can easily let outdoor heat in and indoor heat out, pushing your HVAC system to work extra hard to keep indoor temperatures to your desired levels. This leads to excessive energy consumption, causing your utility bills to spike.

You want to improve your home's look.

Windows affect your home's indoor and outdoor appearance, so damaged units will impact your property's overall look negatively. Getting new windows is a great way to breathe new life into your home quickly.
Whether your reasons for needing a window replacement are more functional or aesthetic in nature, you'll find that getting new windows offers a host of advantages. To make the most of your project, however, you need to make sure that you're working with the right professionals.
In Part 2 of this blog series, we'll be giving you tips on finding the right window contractor for the job, so stay tuned!