Window cleaning is one of the most satisfying house chores. When done correctly, it can bring out the true beauty of your window and add appeal to your interior and exterior. But it's important to do this chore as safely and efficiently as possible.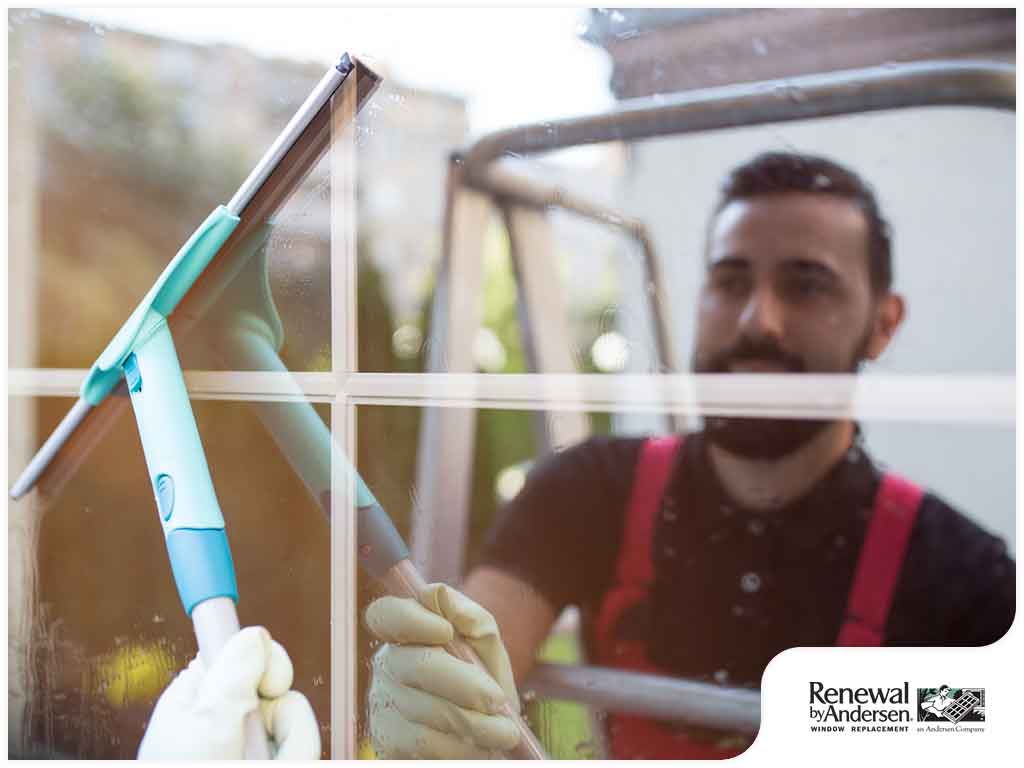 Take Care of the Dust Before Anything Else
Before washing your windows or spritzing a liquid cleaner, ensure that you have gotten rid of all the dust and debris. Failure to wipe the dust off would only create a muddy mess on your windows.
Use the Right Tools
Whether you're cleaning old or new windows, using the right cleaning tools is important to performing the job properly. These are some of the cleaning materials that you should have:
Microfiber cloth – Microfiber cloths are typically softer, gentler and more absorbent. These qualities make them ideal for drying and wiping your windows. They won't produce streaks on the glass, and they also don't leave lint behind.

Glass cleaner – Whether you choose an all-natural cleaner or a chemical-based product, always check the instructions on how to use them.

Squeegee – Squeegees can be difficult to use on small panes, but they work great on large picture windows.
Check the Weather
You might want to schedule your window cleaning on a dry, cloudy day. Hot weather will make your cleaner dry faster on your windows. So, if you fail to wipe it off immediately, this can leave streaks on the glass that are hard to remove.
As a trusted window contractor, Renewal by Andersen® of Wyoming handles every project with keen attention to detail. To schedule a free window replacement consultation, simply call us at (307) 472-2199, or fill out our contact form. We serve customers in Casper and Cheyenne, WY.