The Renewal by Andersen® window replacement process is integral to meeting the new standard of energy efficiency. Through product technology and quality installation methods, we are able to solve environmental challenges, emphasizing whole window performance rather than focusing on the units' specific features.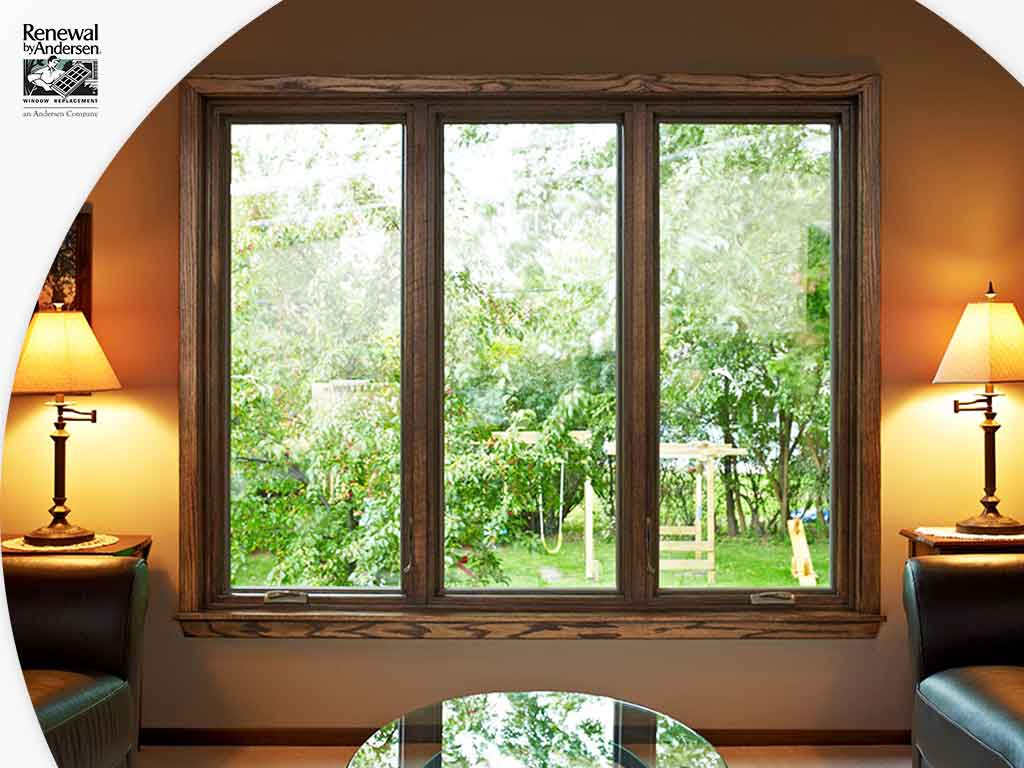 Today, we explain the importance of whole window performance.
The Big Three
Many companies often tout specific features of their window components, especially in the context of energy efficiency. For us, it is enough that we place enormous significance on three aspects that contribute to whole window performance.
The first is the framing material. With our innovative Fibrex® composite frames, you won't have to worry about changing your sliding window a few years after it was installed. It combines the low-maintenance qualities of vinyl and the strength and rigidity of wood, providing for a bevy of benefits like increased insulation and better performance compared to other known window materials.
The second is the glass. At Renewal by Andersen, we offer three different glass options, each providing a varying degree of heating, cooling, visible light transfer and ultraviolet (UV) protection. With our High-Performance™ Low-E4® glass, you don't have to worry about your furniture fading and your indoors feeling uncomfortable during summer or winter.
The third is a professional installation. As we often say, a good window can only perform well if it is installed correctly. Expect our pros to ensure proper installation so that every part of the window works as intended. So important is this third aspect that we back it in our 20/2/10 Year Limited Warranty.
Combining the Three
Combine these three, and you have replacement windows that contribute to your home's energy efficiency. Not only do our units work well, but they also look great, which helps in enhancing your home's curb appeal. Every window we install is customized to fit your home's requirements and your personal tastes, whether you are looking for a big bay window or a small row of picture windows.
Renewal by Andersen of Wyoming is the local brand that focuses on whole window performance. Call us at (307) 472-2199, or fill out our contact form to request a free in-home consultation. We serve residents of Casper, Laramie and Cheyenne, WY.