Your windows can either improve or detract from overall energy efficiency. Damage on the frames, moisture buildup on the glass panes and broken seals around the unit are signs you shouldn't ignore. Replacing your windows would be an ideal solution, though it would also make sense to learn everything about your home's energy usage.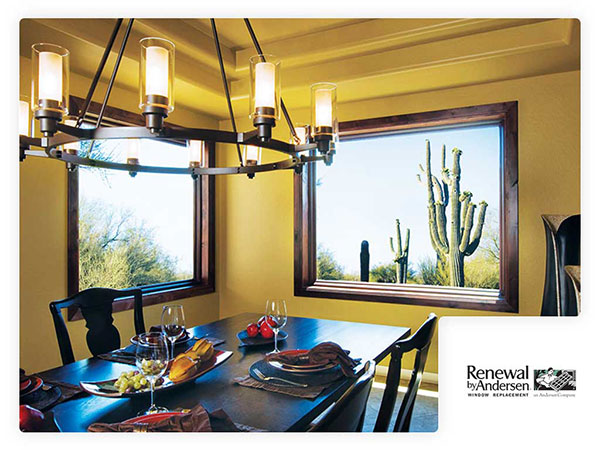 In today's post, Renewal by Andersen® of Wyoming, your local source of double hung windows, discusses how you can determine how well your home uses energy.
Assessing Your Home's Energy Efficiency
Performing an inspection around your home can help you get to the bottom energy efficiency issues. For one, start by checking components like your HVAC system. Have a certified technician examine the equipment to find out if it is in need of maintenance, repairs or even a replacement.
See if your home appliances are rated for energy efficiency. Invest in ENERGY STAR®-certified ones. That way, you gradually reduce your home's total electric bill.
Home Energy Yardstick
You may also use a simple tool that will help you evaluate your home's annual energy use compared to similar homes. It is called the Home Energy Yardstick, which will provide you a score from 0 to 10, the latter indicating that you used less energy over the last 12 months.
The tool, which is based on data obtained from the U.S. Department of Energy's Residential Energy Consumption Survey (RECS), is calculated based on the information you provide. These include the ZIP code of your residence, your home's square footage, the number of occupants, the various fuels used in your home and the last 12 months of utility bills.
You can increase your Yardstick score by improving the features and equipment in your home, including your windows. Turn to Renewal by Andersen of Wyoming for your window replacement. We offer sliding, picture and casement window styles, to name a few. Call (307) 472-2199, or fill out our contact form for a free in-home consultation. We serve Cheyenne, Gillette and Douglas, WY, residents.