Typical replacement windows feature wood or vinyl frames. Choosing one material over the other usually means that you'll have to make compromises. Replacement window company Renewal by Andersen® of Wyoming shares how Fibrex® material frames make it possible to enjoy the benefits of both wood and vinyl, without making compromises.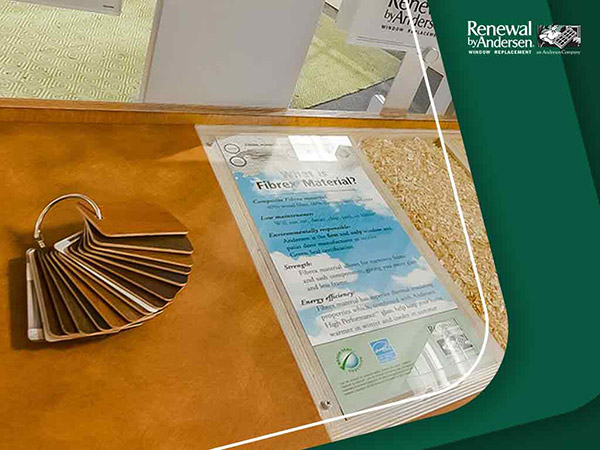 Wood and Vinyl Frames
Wood is the oldest-known material used for making window frames. Homeowners choose it for its natural insulation and durability. Manufacturers choose it because it can be easily made into any shape, and it works with various paints and stains. It can also be sourced from renewable sources. But wood frames are not without their drawbacks. Untreated wood readily absorbs moisture, which means it has relatively high-maintenance requirements. It also tends to warp and crack when exposed to temperature extremes.
Vinyl, on the other hand, has proven to be a formidable alternative to traditional wood frames. While not as aesthetically pleasing as wood, vinyl frames make up for it in terms of low-maintenance requirements. For most situations, its molded-in colors eliminate the need for scraping and repainting. Vinyl doesn't have the inherent insulation that wood has and must be built with an insulated core. As with most types of plastic products, vinyl frames can warp when exposed to heat for a long time.
Fibrex® Material Is Better
Renewal by Andersen replacement windows feature frames and sashes made with our Fibrex material. Our parent company, Andersen® Corporation, developed Fibrex material because of the shortcomings of wood, vinyl and aluminum frames. It combines the natural insulation and durability of wood with the low maintenance requirements of vinyl.
Fibrex material is a composite made of wood fibers and polymer. The combination of both materials made it possible to combine the best of both wood and vinyl, which make our replacement windows reliable, beautiful and energy-efficient. Additionally, Fibrex material is responsibly made. The wood fibers are sourced from the woodworking facilities of our parent company, and each replacement window contains at least 40% recycled content.
Renewal by Andersen of Wyoming is the window contractor to turn to for energy-efficient replacement windows. Give us a call at (307) 472-2199, or fill out our contact form. We serve clients in Casper, Cheyenne and surrounding areas in Wyoming.