Bay windows make a great addition to any home. They can increase your home's total square footage and the natural lighting inside, potentially raising the property value. By taking a few factors into account before installing new bay windows, you can ensure that you take advantage of their potential.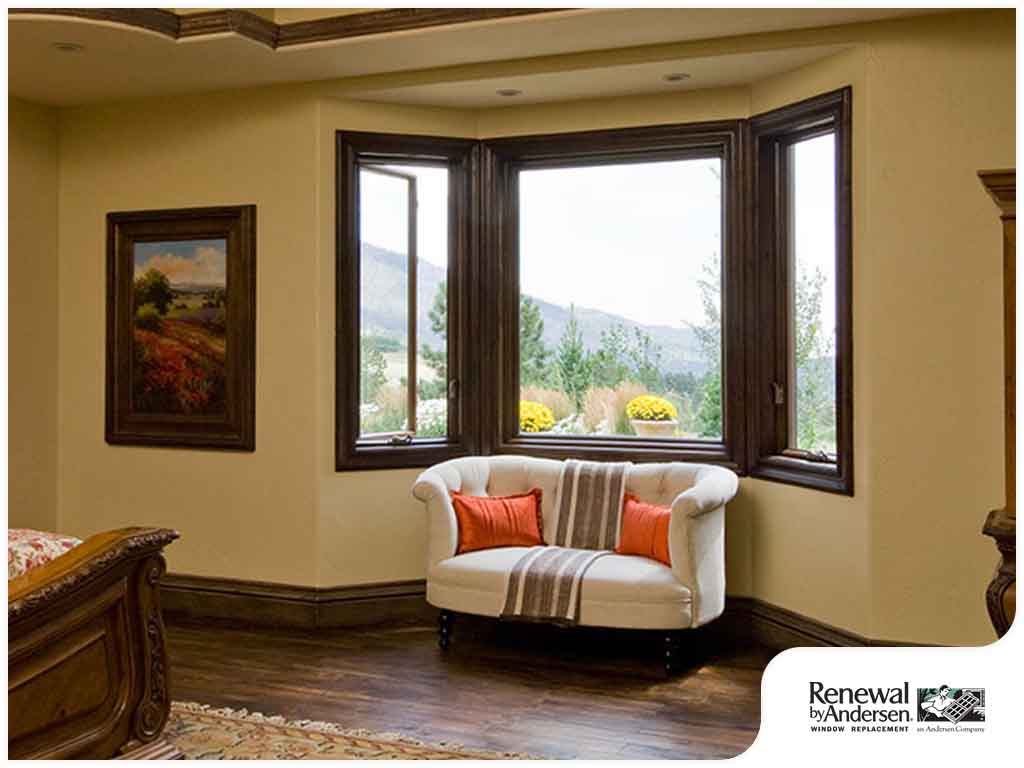 Window Size
It'd be a good idea to maximize the size of the windows. After all, as mentioned earlier, the extra square footage and the increased amount of natural light, both of which depend on the window size, are the main advantages of bay windows.
However, it's easier for heat from the sun and the cold outside to enter your home through bigger windows with wide glass panels. To make sure indoor temperatures remain at comfortable levels, look for energy-efficient bay windows.
Type of Sash
As a rule of thumb, your bay windows' sashes should match the sashes of the other windows in the room, although there are some exceptions. For example, a double-hung sash goes well with shorter configurations while a casement sash is better suited to taller, narrower windows.
Structural Support
Bay windows can add extra footage to your home because they protrude out of your house. To support the windows, contractors would usually install either braces or support cables. If you're concerned about your exterior's curb appeal, we recommend installing support cables, which are hidden in the window frame.
Qualified Contractors
Due to the additional structural support, bay windows are harder to install. To make sure they're installed properly, only hire a reputable window contractor.
The Renewal by Andersen® Advantage
As part of our Signature Service, we'll handle the entire installation process, from the customization of the window according to your preferences right down to its installation in your home.
Renewal by Andersen® of Wyoming offers a wide variety of premium doors and windows. To schedule a free consultation with one of our design consultants, call us at (307) 472-2199, or fill out our form here. We serve homeowners in Casper and Douglas, WY, as well as other nearby communities.