Traditional French doors are arguably the most popular patio door style, and it's worth considering regardless of you home's architectural style. Here's why they're so popular.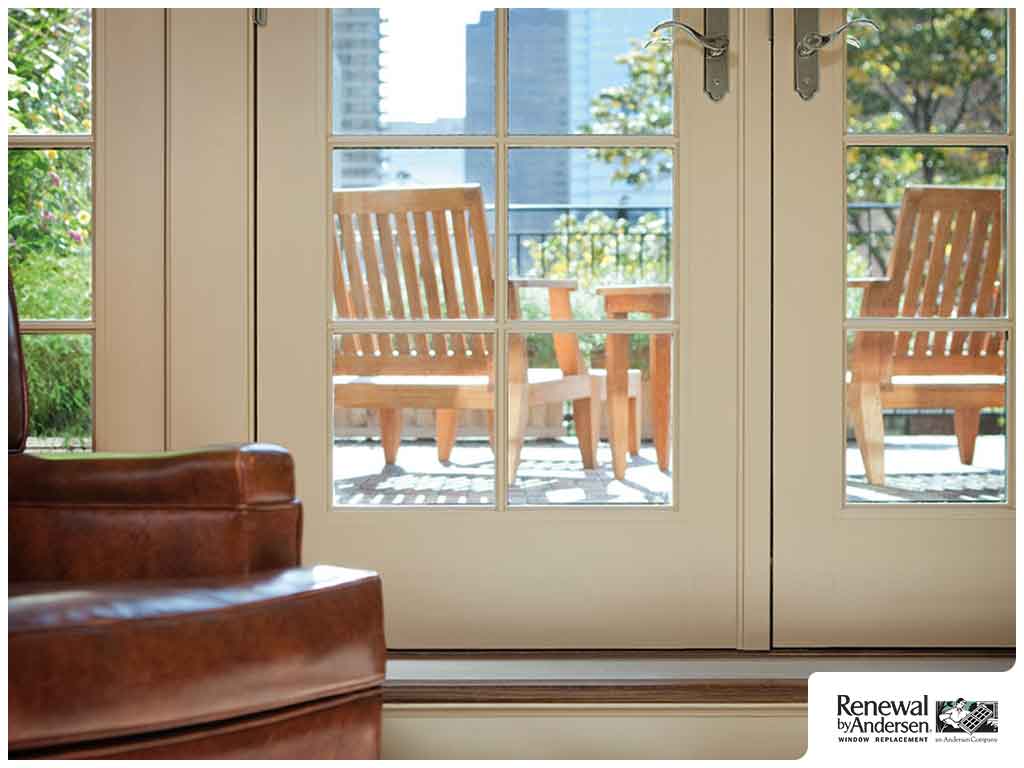 French Door Design
The earliest examples of French doors came from Renaissance-era France and were originally used as access doors to balconies. Today's French doors are not that different from their traditional counterparts, typically consisting of two hinged door sashes that meet in the middle of the door frame. Another distinguishing feature is the symmetrical grille design. Limitations in glassmaking technology in the Renaissance era necessitated the use of grilles: glassmakers at the time could only produce pieces of clear glass several inches across.
French patio doors require space to swing open, an important consideration when choosing between it and other door styles. You will need to make sure that no furnishings will get in the way; otherwise, it will limit the size of the door threshold. While the sashes swing indoors by default, custom patio doors can be crafted to swing outwards.
Today's French Doors
French doors are generally associated with traditional home styles. While modern French patio doors can be made from virtually any material, wood remains the top choice. This is the reason why our Frenchwood® patio doors feature wood exteriors. The two-sash design, when opened, creates a "path" that connects adjoining interior and exterior spaces.
Today's French patio doors are more energy-efficient than their traditional counterparts. Instead of individual pieces of glass, patio doors are now equipped with insulated glass packages that consist of double-pane glass. This helps reduce heat leaks, common among doors and windows equipped with single-pane glass. Grilles can be installed on the glass or between glass panels. Thanks to improvements in door hardware, such as multi-point latches, today's French patio doors are also more secure than the older ones.
Looking for a patio door and window company? Call Renewal by Andersen® of Wyoming at (307) 472-2199, or fill out our contact form. We serve customers in Casper and Douglas, WY.