Replacing windows in historic homes require a close approximation of the original windows, yet new ones have to have modern features. Renewal by Andersen® of Wyoming shares the advantages of custom replacement windows on historic properties.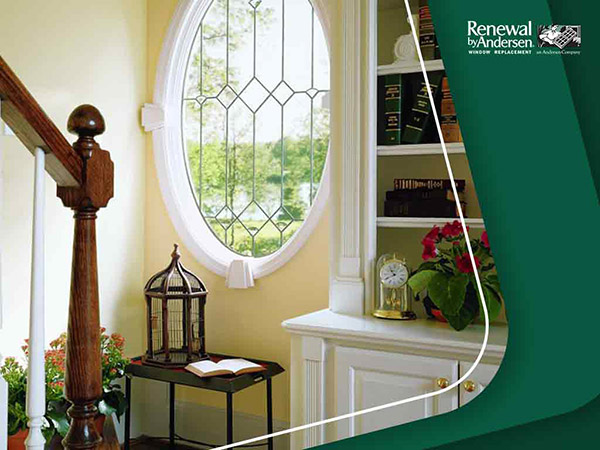 Custom Windows Help Preserve the Original Structure
Ideally, there should be minimal space between the wall opening and the window frame. Many of today's homes feature wall openings that are cut to fit standard window sizes, but historic structures didn't have this option. This means if one were to install off-the-shelf replacement windows on historic homes, chances are the wall openings will have to be modified. If the wall opening ends up being too large, space will have to be filled in, and additional work will need to be done to the siding. Worse, if the wall opening ends up too small, it will have to be resized.
This is where custom replacement windows are ideal. For example, if your historic home requires unusually-sized double hung windows, we can build custom ones that will let you keep as much of the original wall as possible.
Custom Windows Give You More Color Choices
Off-the-shelf replacement windows have a limited amount of frame colors, which can be problematic if the original structure had specific interior and exterior color palettes. This means you either have to make do with what's available and sacrifice accuracy, or spend additional funds on having the frames painted. With custom replacement windows, you know you will get the right frame color at the right size.
Custom Windows Let You Enjoy Modern Benefits
Just because the home is historic doesn't mean the technology in it should be from the same era. Traditional windows tend to have single-pane glass, which allows heat transfer between indoor and outdoor spaces.
In modern homes, this is an important factor. Heat transfer leads to heat loss during cold days and heat gain during hot days. This can raise indoor heating and cooling requirements, resulting in increased utility bills. With custom windows, you can enjoy the benefits of energy-efficient glass packages and frames (like our own High-Performance™ Low-E4® glass and Fibrex® material frames) without sacrificing aesthetics and performance.
Renewal by Andersen of Wyoming is your leading provider of custom windows, including popular styles like casement window. Give us a call at (307) 472-2199, or fill out our contact form. We serve clients in Cheyenne, Gillette and Douglas, WY.