To save on energy expenses and make your home more comfortable, investing in our ENERGY STAR®-certified windows is an excellent choice. Our products are among the most energy-efficient in the market today. Along with our flawless installation, the quality of our products can help you improve your overall home environment.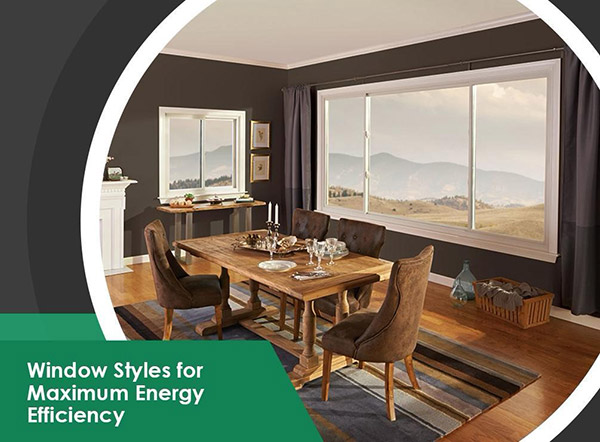 While all our windows are made with the same durable Fibrex® frames and energy-saving High-Performance™ Low-E4® glass, some styles are more efficient than others. Renewal by Andersen® of Wyoming discusses them here:
Double Hung Windows
With their two operable sashes, double hung windows can help promote the circulation of air inside your home. Open the lower part to let fresh outdoor air inside your home, and then open the upper portion to release the stale indoor air. This helps regulate your home's interior temperature, reducing your reliance on heating and cooling appliances.
Sliding Windows
For ample amounts of natural lighting and ventilation, we recommend investing in our sliding windows. These feature narrow frames and broad glass spaces that flood your interior with light and warmth. The panes glide smoothly on Andersen® tracks, inviting the breeze in. Their expansive glass also provides your interior with panoramic views of the outdoors.
Casement Windows
The casement window is perhaps the most energy-efficient style you can get today. It features a strong seal on all sides, and when closed, its operable sash presses against the frame tightly, keeping the cold air and elements out. In fact, a strong gust of wind can press the sash and frame even tighter.
Regardless of the style you choose, make sure you turn to Renewal by Andersen of Wyoming for a replacement. With our expert installation, we can help you maximize your window's potential. Call us today at (307) 472-2199 to learn more about our services. You can also request a free consultation. We serve Cheyenne, Gillette, Douglas and the surrounding Wyoming communities.