Renewal by Andersen® of Wyoming is the name to trust if you're looking for high-quality replacement windows. Windows only perform well if they're properly installed, and our window replacement process ensures that your new windows will look good and efficiently operate for a long time.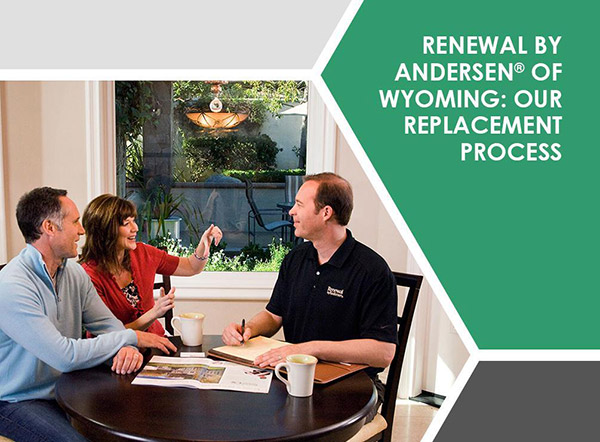 The First Steps
Before we begin, our factory-trained professionals will come to your home and take detailed notes and measurements on your property. We do this so your new windows will seamlessly fit the existing openings. This paves the way for our installers, who will bring the windows and the tools they need for the installation.
Removal and Installation
Next, we'll take out the old windows and prepare for the actual installation, which also includes moving your furniture so the pieces don't get dusty during the installation process. As your local window contractor, we address any existing issues on your old windows and walls, such as warping on the frame. This only requires a simple re-alignment to fix, which we'd do anyway to ensure that the space can actually accommodate your new windows. Once we've installed your new windows, we'll test them and make sure the sashes and locks are working properly.
Weatherproofing Your New Windows
If there are small gaps between the new windows and the actual frame, we'll fill them with insulation. This ensures your new home hardware remains airtight, waterproof and energy-efficient throughout its service life.
Finally, we'll cover up any visible gaps and fix your new window with a decorative trim that complements your interior decor. When you work with our window company, we'll leave your home cleaner than when we arrive.
Call us today at (307) 472-2199 to learn more about our replacement windows. We serve homeowners throughout Casper and Cheyenne, WY, and other parts of Wyoming.