You can rely on the ENERGY STAR® and NFRC labels to point you in the right direction.But when choosing energy-saving windows, it pays to cover all the bases. Here are some other essentials you need to consider for your window replacement project: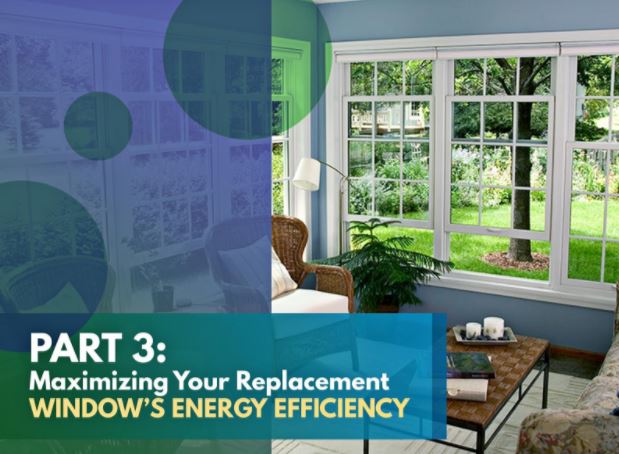 1. Choose a durable framing material. The kind of framing material used by your replacement windows can affect its longevity — not to mention how it fares on NFRC performance ratings. There are a couple of good window materials available today, each with their own pros and cons. For instance, wood is durable and comes with great insulating properties, but is prone to moisture damage and needs frequent maintenance. Vinyl, on the other hand, is almost maintenance-free, but doesn't last as long.
If you want an excellent framing material, on the other hand, it would be best for you to go with composites instead. Offering both wood and vinyl's best features – durability, superior insulation and low maintenance requirements – composite frames result in a more energy-efficient window. Because it doesn't crack, corrode, chip or warp when exposed to extreme thermal changes, there's less potential for gaps and penetrations where air leakage may occur.
2. Consider modified low-emissivity glass. Take into account the glass package included with your new windows. Make sure they are fitted with low-emissivity (low-E) coatings, which effectively reduce heat transfer in your home via windows. This allows for a more thermally comfortable interior, minus the high cooling costs. At the same time, the advanced glass helps keep sun damage to a minimum, ensuring your flooring, furniture, walls and other interior surfaces around a window are protected from fading.
3. Keep window style in mind. Aside from their stats in the NFRC label, replacement windows can contribute to improved energy efficiency with their design. For instance, double hung and casement units provide access to excellent natural ventilation when opened while picture and bay/bow windows have large glass areas to let in considerable natural light, all of which contribute to keeping your energy bill low. Picture windows are the most energy-efficient of the bunch, however, due to the fixed design, which gives a picture window an airtight seal that further protects against air leakage.
4. Hire a reliable window contractor. Precise installation is required to ensure your new windows can deliver the superior energy performance you expect. That's why you should hire a reliable window contractor for the job. The company should be able to install your replacement units properly while adhering to quality standards set by the window manufacturer.
Once you take all these considerations into account, improving your home's energy efficiency through window replacement becomes a smooth and worry-free process, letting you better enjoy your investment. To learn more about energy-efficient window replacement, don't hesitate to get in touch with a reputable window contractor in your area today.