The classic bay window style is one of the most attractive windows for your home and one of the most difficult to design around. The fact that this style dates back to medieval times means it's often restricted to homes with traditional aesthetics. Modern homes usually eschew it in favor of minimalistic, sleek window designs. Yet, it can work great with contemporary abodes.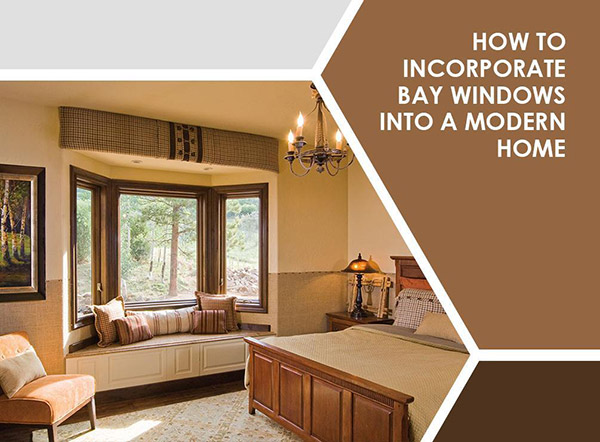 Renewal by Andersen® of Wyoming discusses how you can incorporate bay windows into more contemporary dwellings.
Bay Windows and Shape
Contrary to popular belief, not all bay windows are round in shape. In fact, the original bay window design was actually square and rectangular shaped before it was replaced by the more iconic curved design. The original design is great for contemporary and ultra-modern homes with a predominantly geometric design.
Modern bay windows still jut out from the wall, but they often have a "partner" window. Depending on the wall size, this can be as small as your standard casement window or a wider sliding window.
Master Bedroom Windows
Most bay windows are found in the living room, but in the modern dwelling, they work best in the master bedroom. This provides the area with ample light and extensive views of the outdoors. We recommend bay windows for smaller rooms, too, since you can use the seating area of the window as extra space.
Bay Kitchen Windows
Bay windows make an excellent window replacement option for your kitchen areas. Not only does it provide ample lighting to an otherwise dour part of your home, it also ensures that this crowded and stuffy space gets necessary ventilation. It's also a great location since the views overlook the backyard.
Renewal by Andersen of Wyoming offers high-performance and attractive bay windows for your home. Give us a call at (307) 472-2199 to learn more about the windows we offer. We offer window replacement throughout Casper, Laramie and Cheyenne, WY.