The bay window delivers many benefits to homeowners. It can frame expansive views like the picture window, ventilate like a casement and lend an old-world charm to your space like a double hung. It may not be for everybody, but this projection window can be a great addition to enhance your home's overall livability.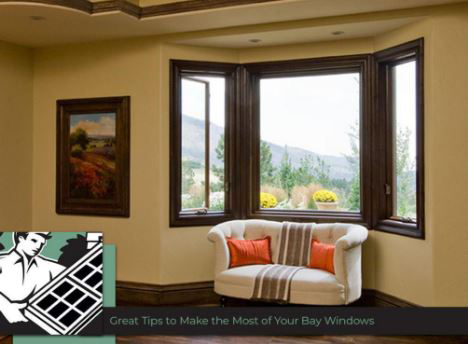 To make the most of its beauty and function, use these tips from Renewal by Andersen® of Wyoming when tackling window replacement:
Build a Banquette
Replacing your glass wall in the dining area with the bay window gives you more room to add extra seating. A built-in banquette is a smart use of this niche, and the base of the seat has storage potential, too. Be particular about the design of the seat, though. While it's an add-on, designing it after your existing cabinetry or pieces of furniture would make it seem less of an afterthought.
Grow an Indoor Garden
Like an expansive, sun-catching sliding window, the bay is one of the better places to nurture potted plants at home. It is conducive to photosynthesis and provides ventilation to support the growth of your ornamentals, edibles, herbs or flowers.
Turn It Into a Mini-Library
Adorn your bay seat with open shelving to make it a cozy spot for enjoying a good book for hours. Bordering it with bookshelves brings utility to the otherwise wasted surrounding wall. Don't skimp on accessories; invest in good lighting, comfortable throw pillows and a side table to make it the ultimate reading nook.
Give the Sink a Ledge
Installing a bay window by the sink is a great way to give your home's most hardworking area extra room for display and storage. Considering its tricky location, though, we recommend using casement windows as flanker units, so you can crank them open or close with ease.
Turn to Renewal by Andersen of Wyoming to use bay windows to the best effect. Contact us today for your FREE, in-home consultation and estimate in Cheyenne, Laramie or Casper, WY, and get your project started. You may call us at (307) 472-2199.