Generous use of glass is an elegant solution to rooms with limited space. Without actually expanding your floor area, certain windows and doors can make your small room look bigger.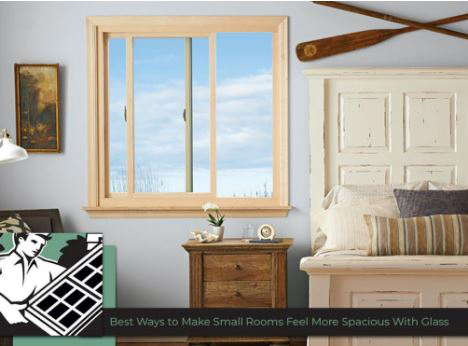 At Renewal by Andersen® of Wyoming, our products feature narrow framing to provide a larger-than-usual glass area. But to succeed in lending your tiny rooms the illusion of space, we recommend these replacement windows and doors:
Large Picture Windows
The beauty and functionality of towering glass walls continue to be one of the hottest window trends this 2018. These transparent barriers photograph expansive views of the landscapes, bathe rooms with sunlight and extend the beholder's gaze beyond the interior. Since glass walls make stunning focal points, they eliminate the need for extra decoration and further save space.
Corner Windows
Wraparound windows capture sweeping panoramas. Regardless of the amount of opening they cover, they never fail to make any room feel larger in style. You can also combine oversized corner windows with a pair of patio doors to make your home feel closer to nature.
Gliding Windows
Who said you have to knock down an entire side of your home to make your low-ceiling, cramped interior feel spacious? Sliding windows are your best bet for short walls. They provide broad glass areas without consuming too much of the wall. Actually, more and more homeowners are using pass-through sliders as substitutes for exterior doors.
Sliding Glass Doors
Unlike traditional, hinged glazed doors, sliding patio doors are more effective in opening up your space. They're usually wider than they're taller, and they can comprise a combination of stationary and operating panels to limit access.
At Renewal by Andersen of Wyoming, we have the ways to make your space-strapped interior feel roomier. Contact us now to schedule your FREE, in-home consultation in Laramie, Douglas or Cheyenne, WY, to discuss your project needs. Call us at (307) 472-2199.