Renewal by Andersen® of Wyoming strives to give customers more reasons to enjoy their homes. As a leading window and door replacement company, our goal is to boost the visual appeal of both the exterior and interior of residential properties, regardless of architectural style. In today's blog, we discuss the contemporary home style and its notable elements.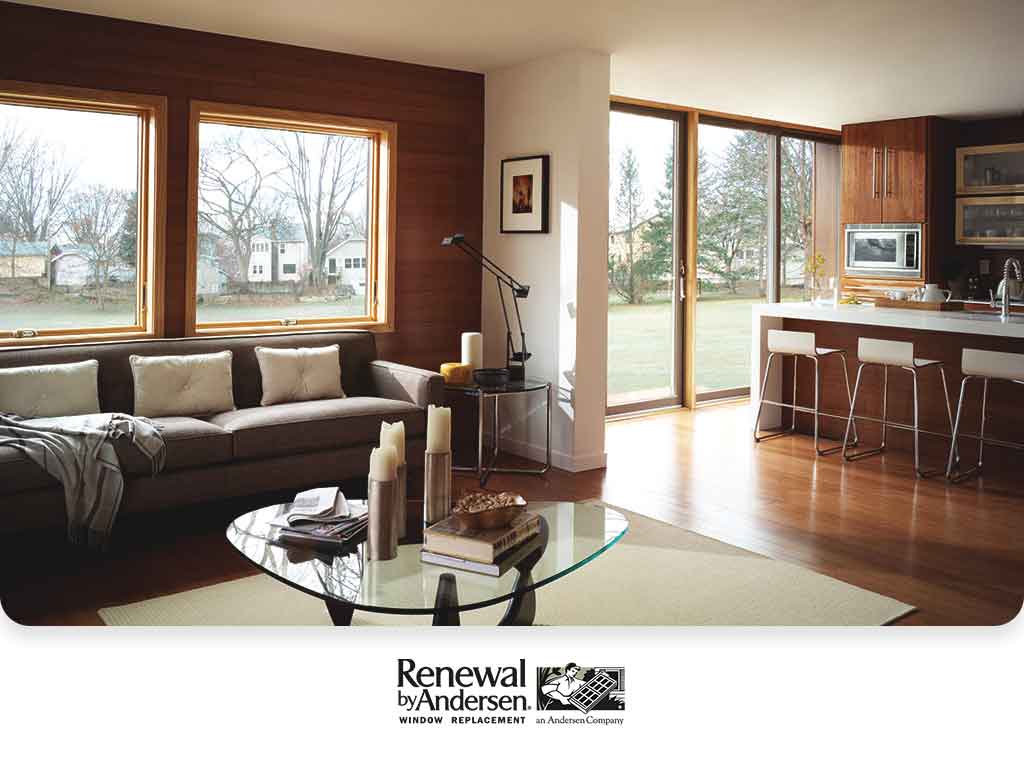 "Less Is More"
The term "contemporary" in the context of design is rooted in the present, with elements that represent a 180-degree turn from the conventions of traditional decor. Therefore, it can be said that this particular home style perfectly fits the "less is more" concept.
A contemporary home can easily be discerned, especially when compared to a traditional counterpart. Instead of full ornamentation found in the latter, the former favors smooth profiles. Solid fabrics as well as those with subtle patterns are preferred over colorful prints. Minimalism reigns supreme in a contemporary home, which is a far cry from what many people see inside a historical property.
What gives the contemporary home its energy is its intense emphasis on line and form, which are two of the most important aspects of good design. These can be seen everywhere, from the arrangement of the facade to the narrow profiles of sliding patio doors and windows.
Windows and Doors for a Contemporary Home
Making the elements of a specific home style stand out more is crucial when it comes to home improvement. In replacing windows, for instance, it makes sense to add casement and picture windows because of their uninterrupted glass area. Sliding windows also work since they have a narrow profile.
Single doors are enough for the front of the home while sliding doors work well in areas connecting the indoors and the outdoors. With these recommendations, you have a contemporary style home that is as highly functional as it is stylish.
Get in touch with the pros of Renewal by Andersen of Wyoming for your window and patio door needs. Call (307) 472-2199, or fill out our contact form to request a free in-home consultation. We serve residents of Douglas, Cheyenne and Laramie, WY.