Renewal by Andersen® of Wyoming offers customization options for patio doors. From French doors to sliding doors, we are ready to answer any request you have for your next project. As a matter of fact, to give you a closer look into our process, here are some details on how we can help you.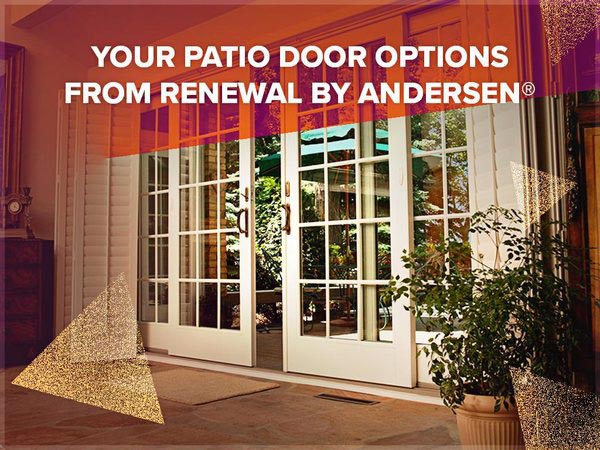 French Doors
French patio doors provide classic elegance to your home. This Victorian-era design uses grid-style glass panes to provide both security and insulation. We can help you come up with a viable design for your doors that perfectly complement the style of your home.
You can have your doors customized to have hinged doors or sliding patio doors. Hinged doors are a classic design that offer security to your home while our sliding patio doors offer ease of access in a smaller room. Our sliding doors are not likely to stick unlike others as we use a patented, Andersen®-designed track.
Sliding Doors
When you need an exterior door that is easy to use and not covered with panes and frames, a sliding door best suits your need. We provide custom-sized sliding doors for your patio projects. So long as it can be opened with a track, we'll find a way to make it happen.
Sliding doors can also be elegant in their own way. Clear glass panes create the visual space for your home and also acts as both a picture window and a door at the same time. No need to worry about energy loss since our sliding doors are built with High-Performance™ Low-E® glass that acts as an insulator for any season. Our patio doors provide value in both comfort and style.
We can also add more customization to suit your needs. Call us at (307) 472-2199. We serve homeowners in Douglas, Cheyenne and Laramie, WY.