Buying a replacement patio door won't just improve the look of your space. It can also change the way it works. You should go beyond aesthetics to increase your home's security, energy efficiency and equity. For starters, Renewal by Andersen® of Wyoming recommends these tips: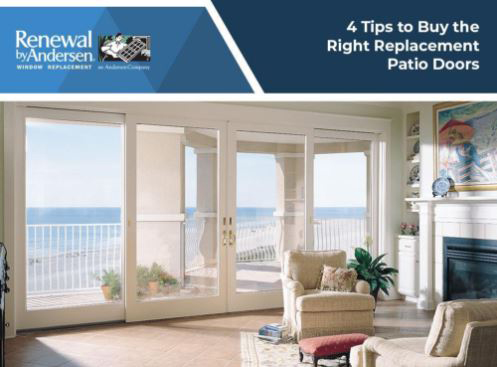 Mix Old and New
Hinged French doors are iconic, but not without problems. While they can add architectural flair to your home with their unmistakable beauty, they might cause space issues due to the amount of area that they need to open.
If you must have French doors, but your room dimensions don't lend themselves to hinged units, we offer a modern, space-saving variety. Our Frenchwood® sliding patio doors can provide historical accuracy without requiring any room around them to operate.
Don't Skimp on Locks
A single deadbolt or latch wouldn't suffice to help you sleep tight at night. It's imperative to buy a product with multiple locking points for impregnability and weathertightness.
Our hinged French patio doors come with a five-point locking system. On the other hand, our sliding door models have a unique Andersen® reach-out lock that pulls the active panel tightly into the jamb. You can also equip our sliding doors with an auxiliary foot lock to increase your level of home security.
Make It Pop
Bold colors are trending, but your choice, of course, should depend on your siding's hue. Go for contrast to make your exterior doors stand out. That said, picking a neutral color is never a bad idea. Neutrals can blend in with subdued and vibrant colors, making it easy to make aesthetic changes to your home exterior in the future.
Put a Premium on Strong Warranty Coverage
Buy doors guaranteed to be free from defects in manufacturing, materials and workmanship for a reasonable period. Our products come with industry-leading warranties to add more value for your money. Other than protecting your finances in case of failure, our guarantees can help you get more money from your home if you decide to sell.
Wisely invest in replacement patio doors with Renewal by Andersen of Wyoming. Call us at (307) 439-1041 today to schedule your FREE, in-home consultation in Laramie, Douglas or Cheyenne WY, to learn more about your options.