When adding new components to your home, you should consider the style that can match your property's architecture, even your personality. Your patio doors, for instance, have to complement the style of your living space, whether it's classic or contemporary.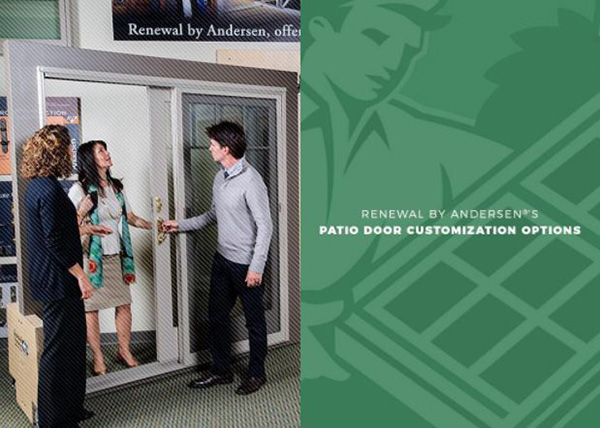 Fortunately, at Renewal by Andersen® of Wyoming, we offer customization options for our sliding and French doors. Here's what you need to know about them:
Interior and Exterior Colors
The color of your patio door can make or break the aesthetic appeal of your home. Knowing this, choose only the one that can make it stand out in a good way. This component of your house can serve as the focal point of any room, so the right shade will go a long way in punctuating your design philosophy.
Our unique process fuses colors into our innovative Fibrex® frame material for long-lasting beauty, both inside and out. These shades include white, canvas, Sandtone, Terratone®, among others. We can also stain the frames to complement the wooden areas of your home. Our French and sliding patio doors will not only stand the test of time, but they will also look great doing it.
Hardware Selection
Even the smallest details in your patio doors can affect its appearance. Our sliding and hinged units, for instance, can be paired with many door handles, depending on your preference. We make original designs like Anvers®, Covington™, Newbury®, and much more. Pick from the wide array of tones, from Bright Brass to the Brushed Chrome. Moreover, you can add door locks for extra security.
At Renewal by Andersen of Wyoming, we create patio doors that meet your needs. Our products also come with our High-Performance™ Low-E4® glass packages that can minimize utility costs. To learn more, call us at (307) 472-2199. We serve residents of Douglas, Cheyenne, and Laramie, WY, as well as other nearby areas.